a place where
creativity meets
technical know-how
scroll down
why work with us?
how are we
meaningfully
different?
We are ...
intense listeners
(read more)
creative, resourceful thinkers
(read more)
... doing work that makes a difference
what do we actually do?
Day-to-day
we find ourselves
doing things such as;
Designing
brand identities.
Making
websites and apps.
Creating
content.
Writing
blogs.
Recording
podcasts.
Setting up
social media channels.
Developing
automation tools.
Producing
video.
Promoting
video content.
Collaborating
with other creatives and techies.
Building
strategies to strengthen brands.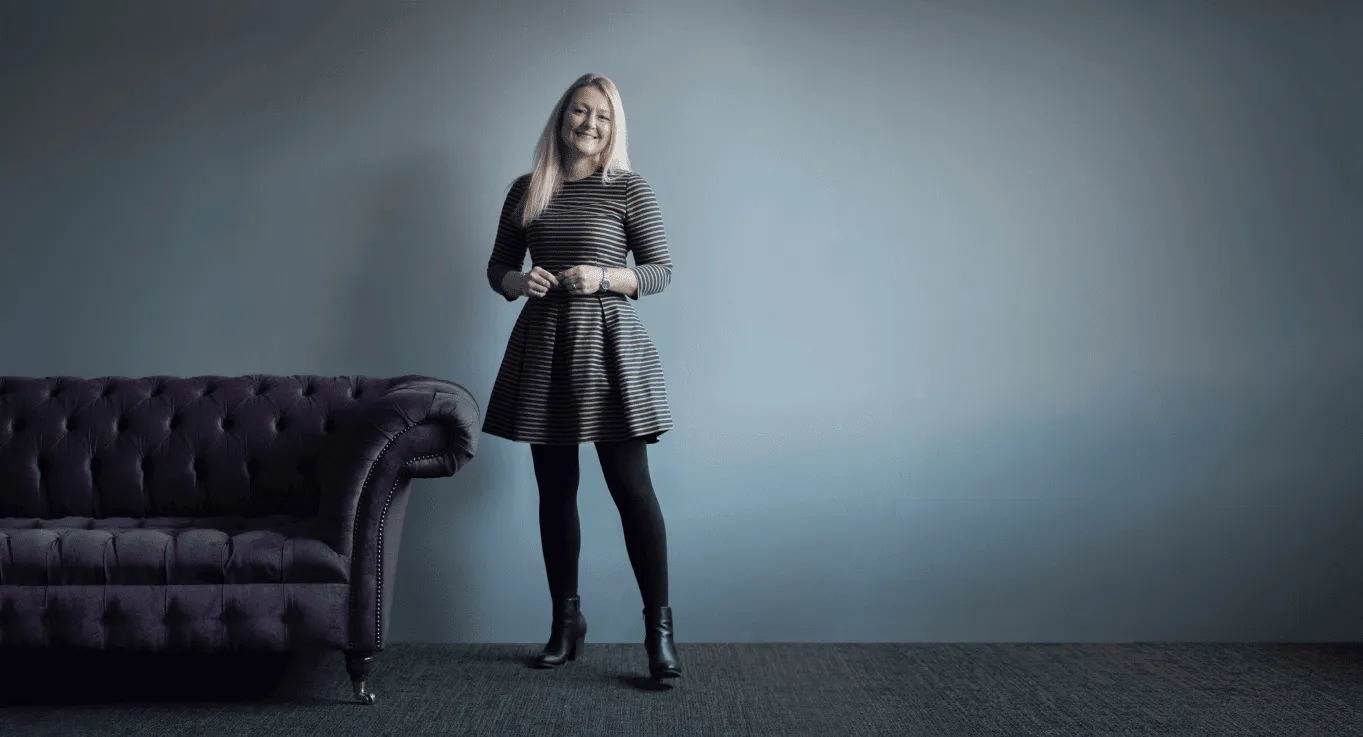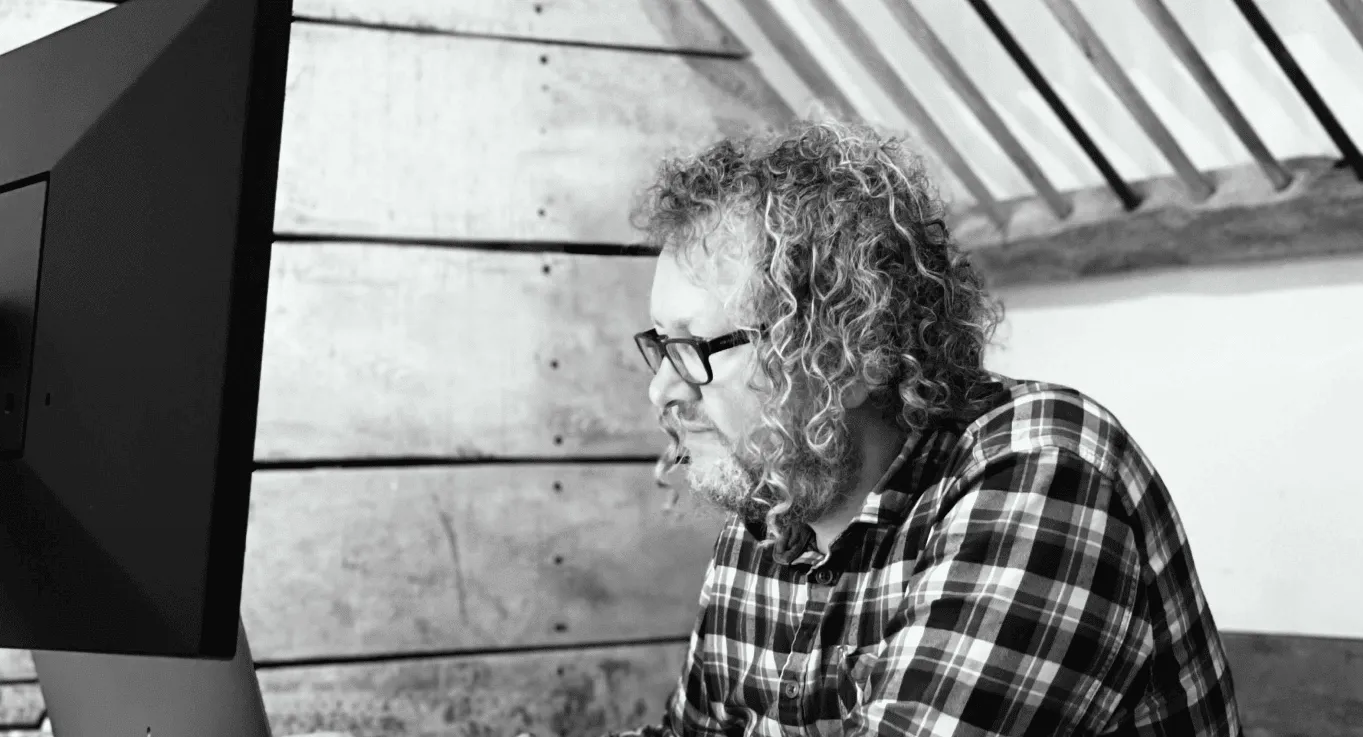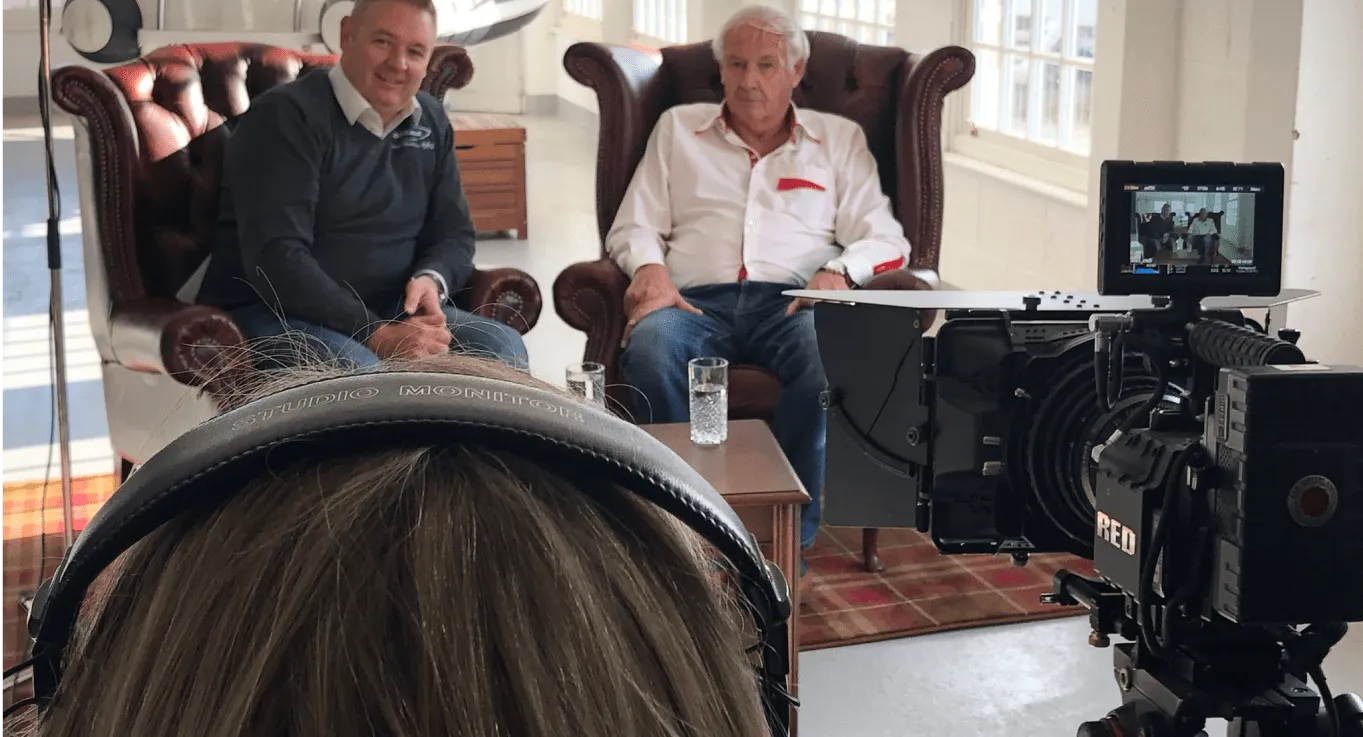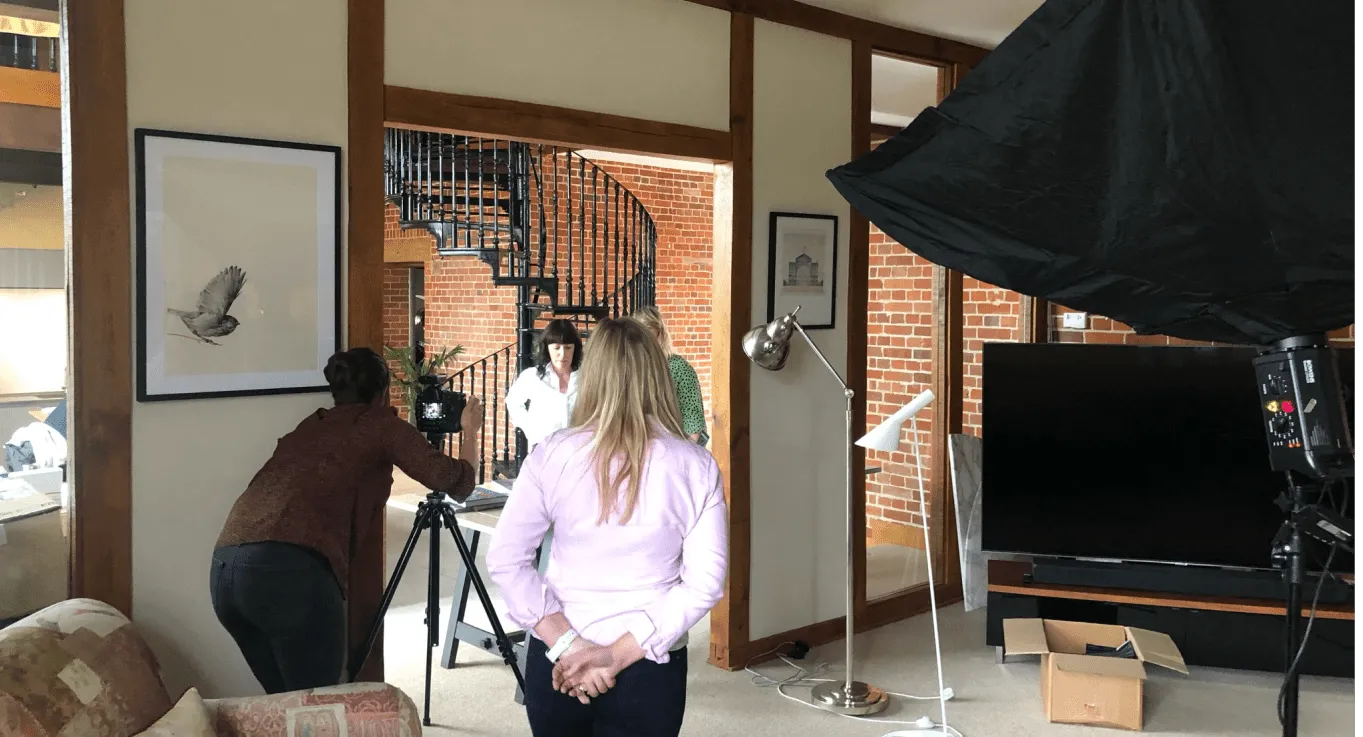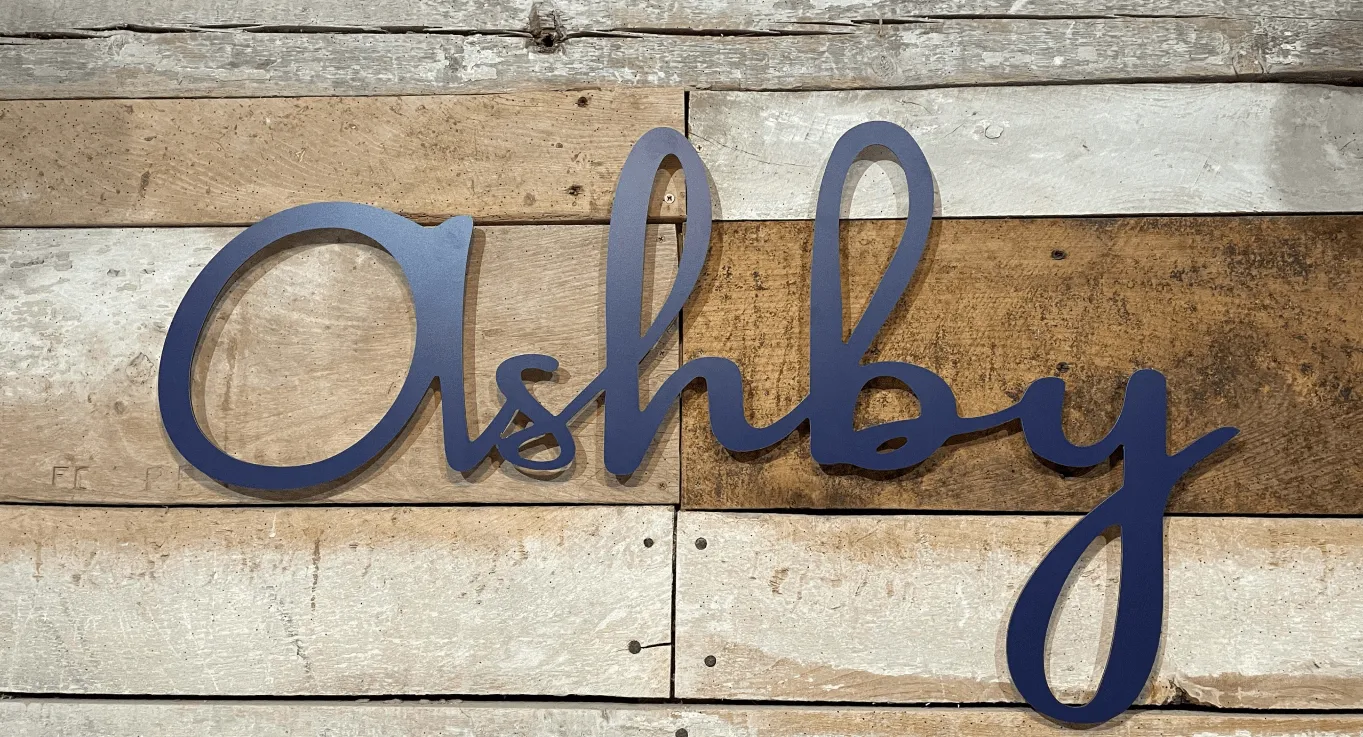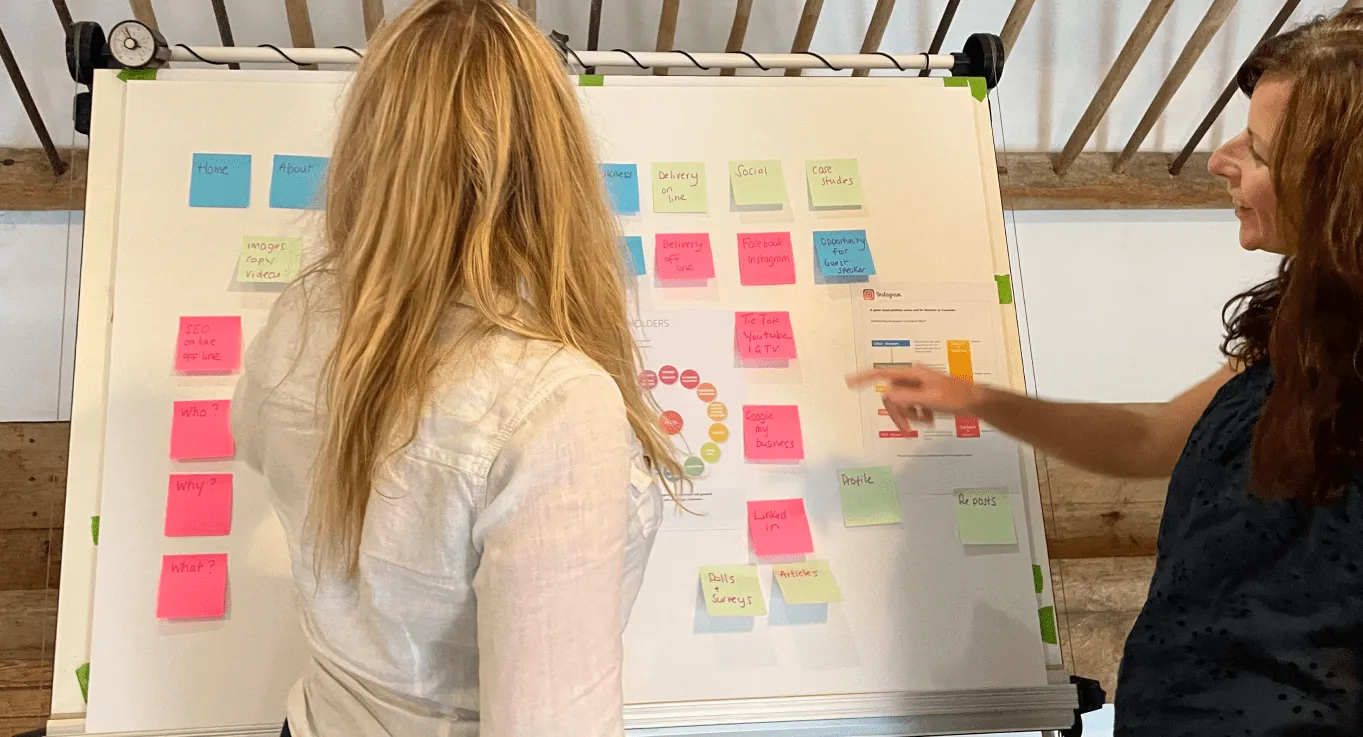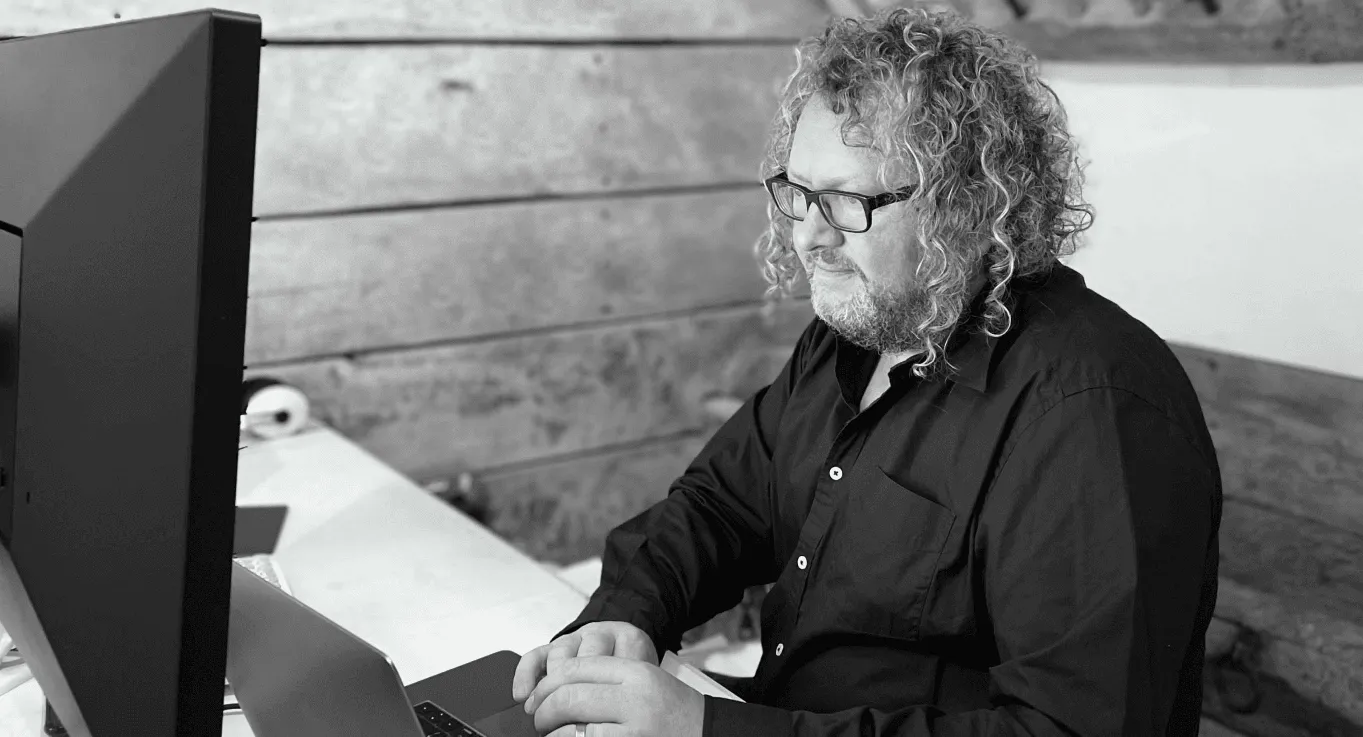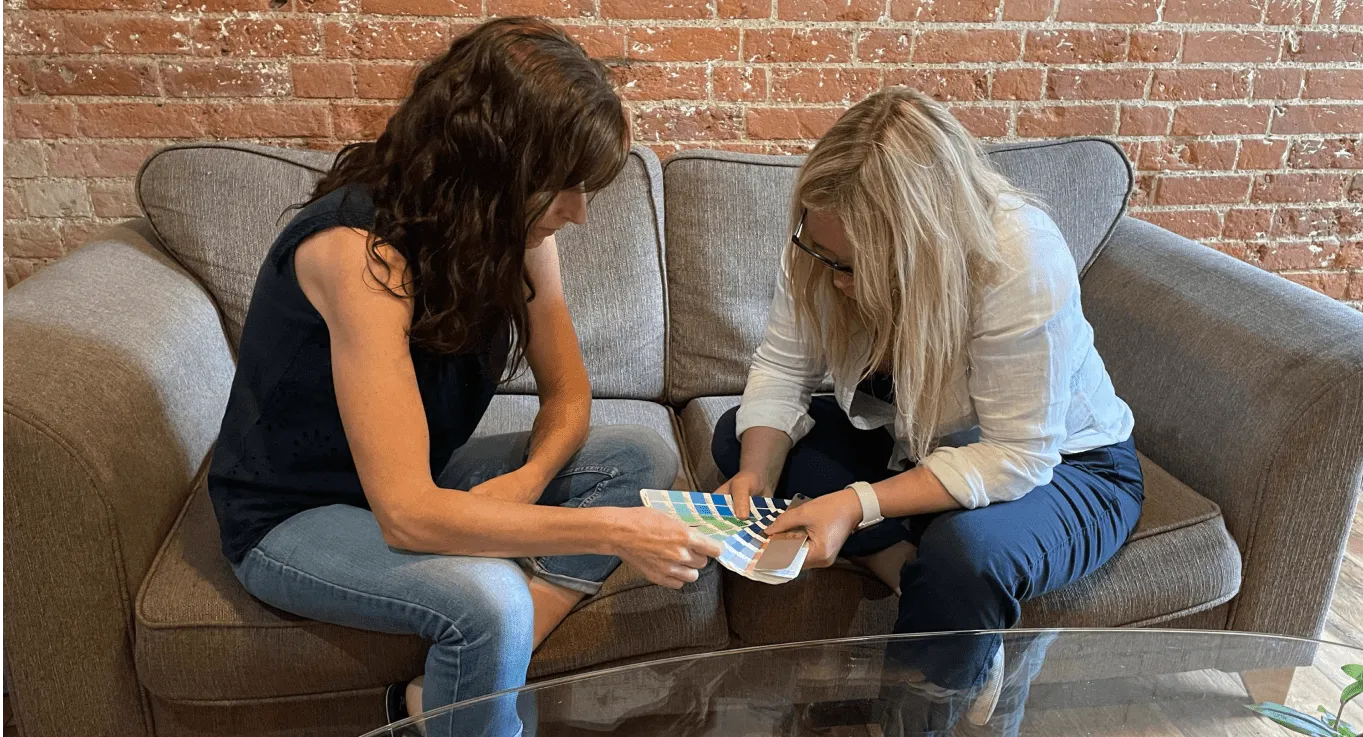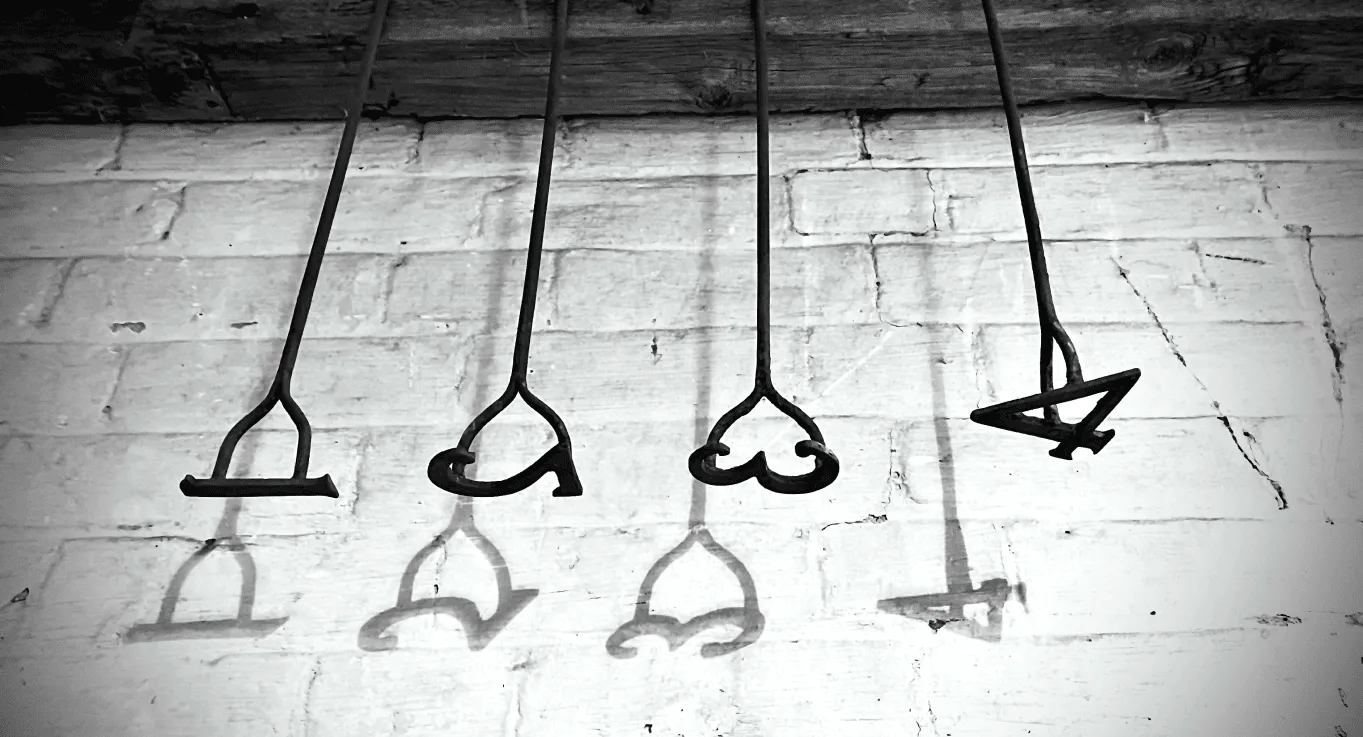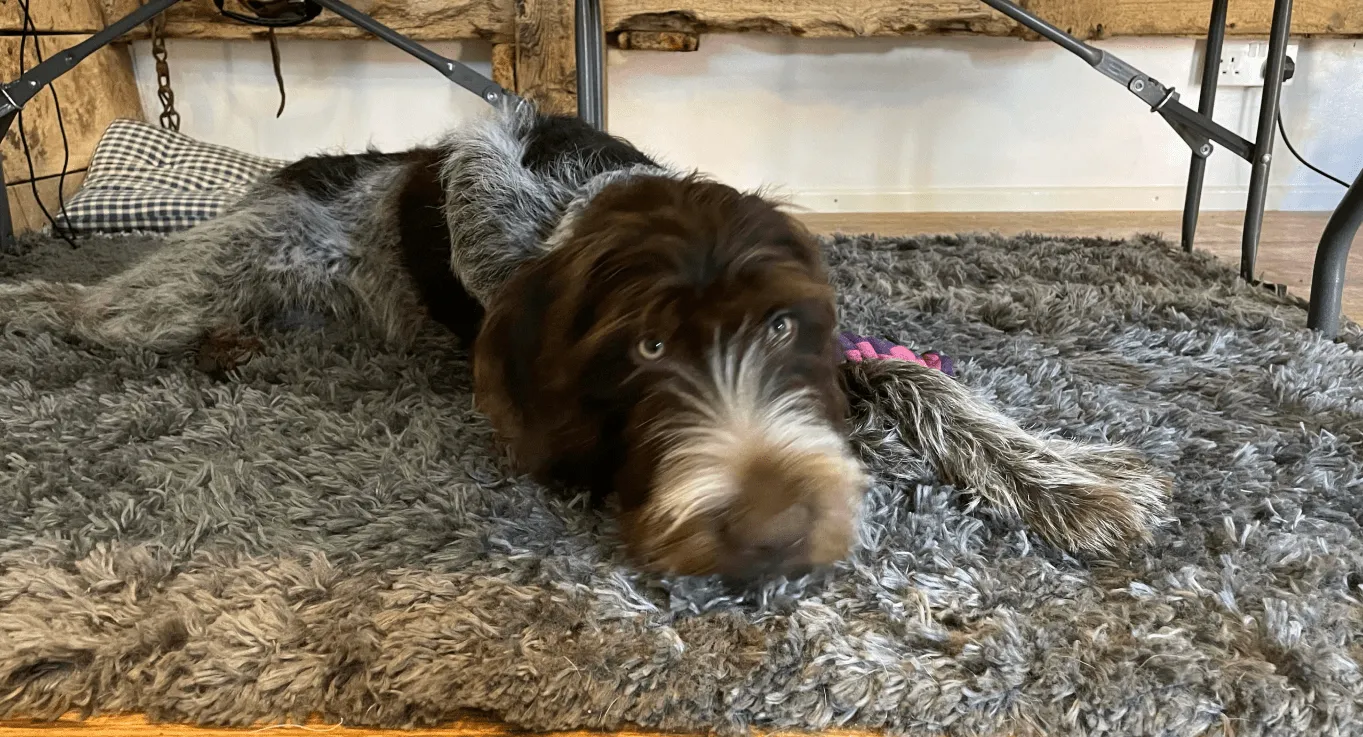 For nearly three decades Matt has worked in digital and the tech industry, while Louise has built a career in brand, design and marketing. Throughout this time, behind the scenes, we were supporting one another - working for different organisations but helping each other to solve problems for our respective clients.
In 2021, we finally decided to join forces and make it official and we formed Ashby Ltd.
We are based at Blackwater Barn in Essex, our workforce is global and our team includes 9 programmers, 2 designers and 2 copywriters.
Long-standing relationships with some incredibly talented people and access to a hand picked cohort of professionals, means we can call upon the right expertise when required, so we are proud to provide a full agency service for our customers.
Our aims are:
to partner with businesses as a sounding board,
to offer a creative, technical approach to digital development,
to assist you and your organisation in growth and transformation.
and for us all to enjoy what we do working together.
case study
brand identity & website
READ THE FULL STORY

WHO, WHAT, WHY, WHEN?
Dan Whitehead, an accomplished and well networked Talent leader in the City came to us in late 2020.
Having worked in trading, investment banking, insurance, asset management and recruitment roles, Dan has had a highly successful career himself and has an unusual insight to the way career development works in the financial sector.
He wanted to set up a business that offers a service: cutting edge careers coaching and mentoring, combined with genuine job market expertise - across the UK financial services sector.
a TIGHT BRIEF
(not as painful as it sounds)
We set to work on some competitive analysis, completed a fact finding mission and made sure to get a firm handle on what Dan wanted to achieve.
VALUES
We designed a brand identity, based on our brief: Traditionally the city/financial centre is quite conservative - but Dan was happy to get noticed, break through certain barriers and wanted to show modern thinking in this sector. Blue is a colour that is perceived as trustworthy, loyal and dependable. It's a popular colour with financial institutions so we investigated a solution with this in mind.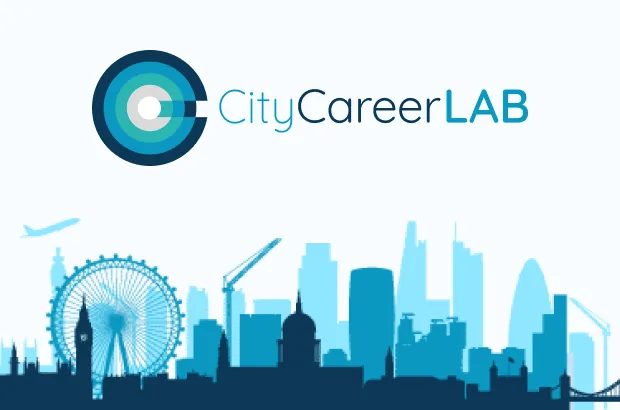 SUMMING UP THE ESSENCE
The strap line "Connected Coaching" has 3 purposes:
It helps to explain what services City Career Lab offer.
It conveys the message that Dan is well connected within the City.
And it communicates that the City Career Lab approach is joined up and wholistic.
LOCATION
The cityscape graphic that sits in the footer helps to pinpoint London's financial district as a working environment.
SMILE PLEASE
City Career Lab is an organisation with potential to grow, Dan's service within that business is very much about integrity, trust and diplomacy and we agreed that people wanting to discuss their personal career would want to see, upfront the real person they would be dealing with. So, we organised and directed a photoshoot giving us a collection of strong images to help him begin building his personal brand online.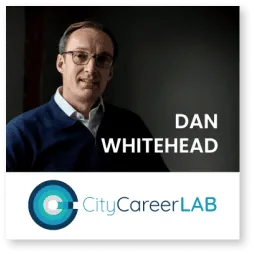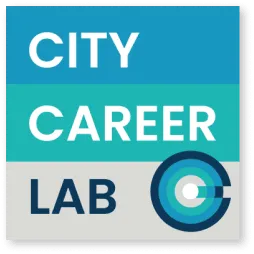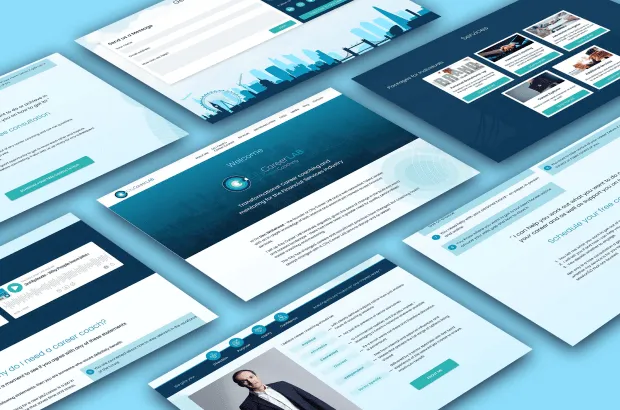 DELIVERED
We designed and built a website for City Career Labs, which has an online scheduling tool for consultation booking integrated. We created a blog and helped Dan to set up his podcast - including recording the intro and outro and editing where required. We also built an automated tool within the website which helps Dan to easily provide a regular Job Market Index to his followers.

A WORD FROM THE CLIENT
I have had many positive remarks from clients and market contacts about the look and feel of the website as well as the user experience. The end result was way beyond my expectations and something I feel suitably proud of.
My business has exceeded my first year target and I would attach a big part of that success to the brand and website that Ashby were instrumental in creating.
Dan Whitehead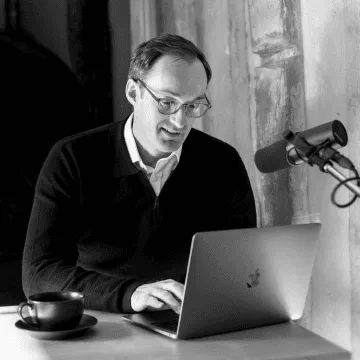 case study
e-commerce website
READ THE FULL STORY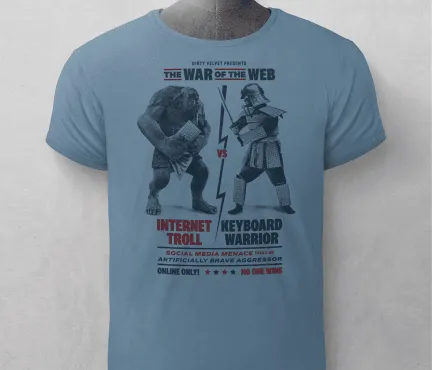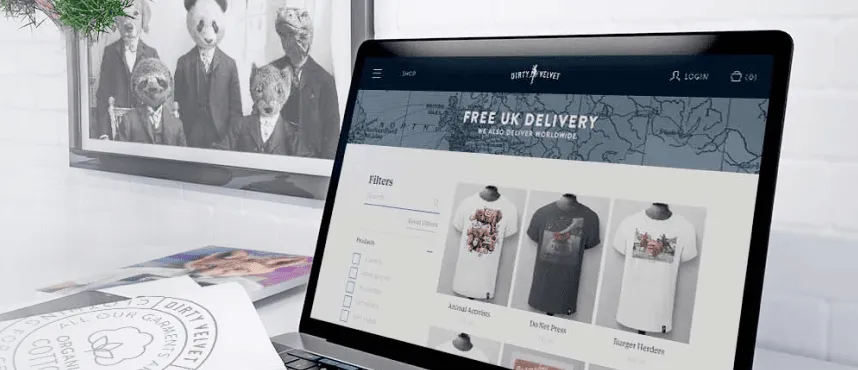 ETHICAL FASHION. NOT FASHIONABLY ETHICAL
Dirty Velvet set out their manifestio as this:
Dirty Velvet is a design collective, focused on producing high quality clothing with designs that offer a creatively different perspective to the mainstream.
Our aim is to create garments with original graphics, combining strong and thought provoking imagery that reflects our view of humanity, modern life and the universe.
T-shirts should bear an idea, not just a brandmark."
SHOP, STOCK THE LOT
For over a decade Ashby Ltd has been proud to have built and managed the Dirty Velvet website. The website has a full online shop facility, stock control, invoice creation, dispatch notes and sales reporting. The site has an intuitive backend that allows their team to easily and efficiently add to, and manage their product lines.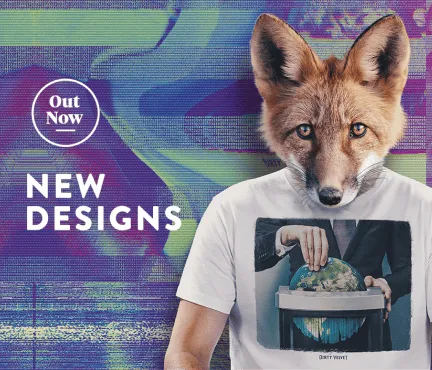 FIVE "STAR"
REVIEWS
These ethical, organic and sustainable T-shirts are fashionable amongst the rich and famous, and are marketed as Clothing for Gentlemen Rebels. This makes for great publicity and gets their designs plenty of exposure.
PIXEL PERFECT
Coming from a design background the client is very particular and the site has to be pixel perfect to match the designs. At the same time, it has to look great on everything from mobile to a large screen.
They are very focused on their customer's journey through the website and the language used throughout the buying experience.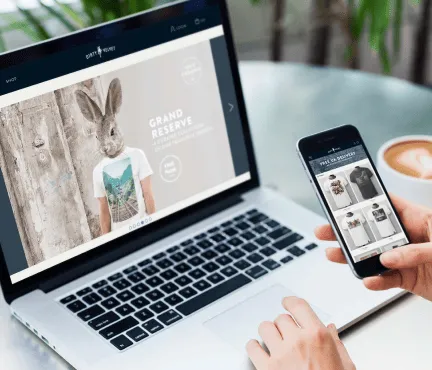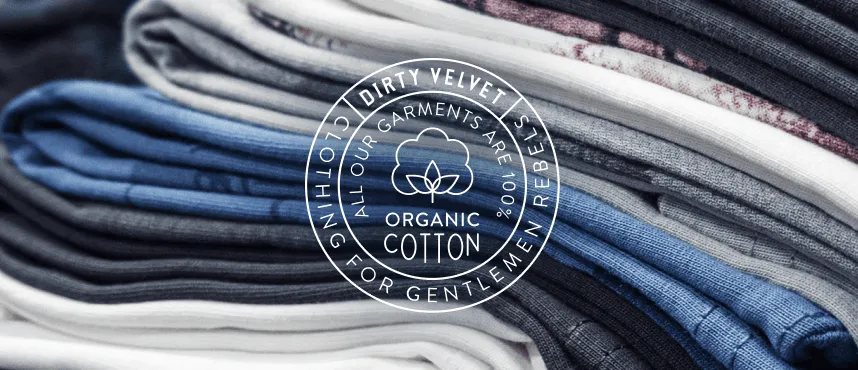 ETHICAL. organic. sustainable.
Ashby Ltd understands that great companies don't offer us something to buy, they offer us something to buy into - and that is what we needed to facilitate for Dirty Velvet.
A WORD FROM THE CLIENT
Great website construction and management, delivered with digital and creative expertise".
Dirty Velvet Ltd.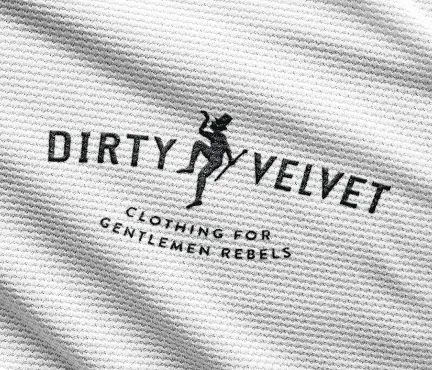 Let's chat about you
Get in touch
Address
Blackwater Barn, Smallands Hall Farm, Spring Lane Hatfield Peverel, CM3 2JW
Phone
Matt (also known as Ashby)
07812 111111 07812 111111
Louise (also answers to Lou)
07966 000111 07966 000111
Email